User Online Shopping Guide

How to create a customer account?
On the Homepage click the Login/Register link located top right of page. On the registration form enter your customer details, delivery information and register. An account has now been created and can be used immediately. When logged in shopping pages can be browsed and products ordered online/added to basket.
Can I change my details/edit customer account?
Yes. After registration or login, username/registered customer name appears top right of screen. Click name to update account details, edit delivery address etc.
Where is my shopping basket located?
Basket is located at the top right corner of page with a 'Shopping Cart Icon'. To buy a product add the item to basket. Click cart icon to view the products added to your basket/pricing/shipping fees/quantities and to add/edit/update basket.
How to add a product to basket/purchase items?
Shop online by category/browse product pages or select from latest products on the homepage. Click the selected product title name link/s to open the product page where product descriptions, stock availability, pricing can be viewed. On the chosen product page: 1) Select required Colour/s from the drop down colour options menu located right of page. 2) Add item Quantity/s required by placing browser cursor in the Qty block and adding/entering/editing required number quantity. When colour/s have been selected and the required quantity typed in/added then, 3) Click the Add to Basket blue bar link located to the right on each product page. Added product/s will then appear in your shopping basket. Continue shopping or click View basket/Secure Checkout green button to see the product/s added. In your shopping basket, scroll down select courier shipping drop down menu options, then proceed to checkout to purchase the items in your basket by selecting your preffered payment method by EFT or Card Payments
* Each colour/or pattern type and the required Qty needed in that colour/print needs to be added separately. For example if 3 pieces are needed in the colour red: Select red from the Colour options menu than type in the number 3 in the Qty block than Add to Basket. Repeat process if a different colour/qty is required in the same product: if 12 blue is needed: Select the colour blue than type in the number 12 in the Qty block than click add to basket. Required breakdown of colours and the required quantities per colour would than be added to your basket. On product pages where there are no colour options available, simply type in the required number quantity in the Qty block and click Add to basket
4.1 Minimum Order Quantities/Discount Pricing?
On each product page an already discounted wholesale unit price (for a single piece) is listed. This discounted pricing is based on purchasing a Minimum Order Quantity of 10 pieces or more. Add to basket one colour/or one design or add a mix of your required colours/designs available for that particular product to makeup 10 or more pieces. Sum products are sold in packs of 10 or 12 pieces/with a wholesale pack price listed on the product page. This amount is the total price cost for a pack with 10 or a dozen pieces. Add one pack or more on the product page (for example if a product is sold in a pack of 10/12 pieces, add quantity number 1 (pack) or more packs with numbers 2, 3, 4 etc in the Qty block located next to the Add to Basket button. (rather than adding number quantities 10/12pieces to basket as the pricing is set for one pack/total price therefore only Qty 1 (pack) needs to be added)-One pack of 10/12 pieces or more will be supplied/delivered as per the number of pack/s ordered)
Sum products offer further lower price discounts when increased quantities of 20/25/50 pieces etc are purchased/added to basket. A price list of the discount structure by quantity can be found by clicking the Grey Quantity Discount bar link found on selected product pages. When the quantity is added to basket the system will automaticly apply the discounted pricing
Minimum order quantity is 10 pieces or more. We reserve the right to cancel and refund any ordered quantity less than the required minimum order product quantities
4.2 How to edit products added to basket?
After products have beed added to your basket. Click the shopping cart icon located top right of page. Select View Basket blue bar. In your basket, the product items added will be listed by product name, quantity added, product price. To add/edit quantities added click mouse into Qty block and using the backspace delete quantity/enter new quantity/s required in that product. Then scroll down page and click the Update Basket bar. New edited quantities will now reflect/refresh in the basket. To delete a product added, next to the product name right of page there is Bin icon, click icon to delete the product. Then scroll down and click Update Basket to remove the product/update/refresh the changes made to your basket
5. Stock Availability?
On each product page a grey Specification tab link can be found at the bottom of the page. Click/open link tab to view product specifications and stock quantity availability for that particular product. Please contact us by email should you wish to enquire about additional stock quantities availability
6. No Colour Options on Product Pages?
Please note that on sum product pages there are No colour options available to choose or specify a particular required colour or design, as stock in these products are only available/supplied in a mix of assorted colours making up 10 pieces or more. If colour select option/or design pattern select drop down menu options are not available on a particular product page/s, it is unfortunately then not possible to choose or specify required colour/s, pattern/s for that product - supply would be a mix of colours or mix of design patterns, in stock at the time of order. The reasoning for this is that sum products come in boxes with a mix of assorted colours or a mix of assorted patterned designs rather than in boxes with one colour quantities or one pattern quantities. There is therefore limited stock availability in any one colour or in any one design and over time colour/s go out of stock, stock supply is therefore a mix
While preference is given to your chosen colour/s, designs, should a colour or design be out of stock, please note that the next available colour/design will be added to order/delivered
7. Payment methods?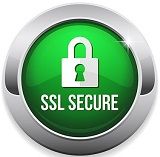 From checkout there are two payment options that can be selected:
EFT Payments: For payment by direct electronic transfer or bank deposit. Selecting this option will display an invoice with our banking details found at the bottom of the page. Please make a note of these details for payment. Should the banking details be required again please contact us by email.
Or
Payfast: Secure card payments can be made by credit card, debit card, visa, mastercard, instant EFT and other payment options. After selecting this option will be redirected to the Payfast website - a leading online gateway provider that processes encrypted payments online on our behalf. (All card transactions can be done safely on Payfast. We do not process or store any card information on our servers.) After a successful transaction we will receive notification from Payfast and begin processing the order. Successful transaction notification will also be sent to your registered email.
8. Delivery Methods/Shipping?
We offer a flat rate courier delivery fee from R80 local to R120-R130 to major cities and towns nationally and R140-R150 to rural areas. Select Flat Rate option at checkout. Please Note: For towns and rural areas not covered by our regular courier, order will be sent through the post office parcel counter to counter collect and will arrive at the nearest post office parcel counter in your area. Bulk box orders may also be sent to the nearest post office parcel counter. If parcel is sent to a post office customer will be notified by email and provided with a parcel tracking number.
Shipping delivery fees are calculated by postal code. Please register/login to your customer account to View relevant shipping rates for your delivery address/town/city
Order can also be sent to PostNet branches countrywide: counter to counter collect. Please contact us by email if this delivery method is preferred with the postnet store name/location/area where parcel should be sent. Alternatively update your delivery address with the Postnet Branch details. R99 delivery fee
On sum postal codes additional delivery options will be available in the basket. Scroll down the delivery fee drop down menu at checkout to view delivery methods/pricing for: courier delivery fees to rural areas, or select PostNet collect and Post Office collect options. Select preferred delivery method option from the drop down menu
9. Delivery Times?
Order will be delivered in 3 to 5 working days from date of order/payment.
Estimated times by Major city/province:
Johannesburg/Pretoria areas (local): 2 to 3 days
Durban/KwaZulu Natal: 3 to 4 days
Cape Town: 3 to 4 days
Bloemfontein, Port Elizabeth, East London, Nelspruit, Polokwane: 3 to 5 days
Other national areas: 3 to 5 days
Post Office parcel counter to counter collect: 4 to 5 working days
PostNet: 2 to 3 working days
Please note to rural areas or towns that fall outside of major cities, transit times may be longer
10. Forgot Password?
Go to/click on the Login/Register page link. Click the Login Here link, found top of page, scroll down click on Forgotten your password? blue link which would take you to the password recovery page. Enter the email address used when registering/creating your customer account and click the submit button. Reset Password instructions would then be sent to your registered customer email
11. Change of Delivery Address?
Please note we don't get notifications if a delivery address is edited/changed/updated by a customer online After an order has been placed. Should a delivery address be changed online after order placed, please Notify us by Email of any changes. Order will be delivered to the original order address even if changed/updated online afterwards, if we have not received an email notification of the change of address from customer. We will not be responsible for any additional courier fees to redirect/redeliver parcel to the updated address, cost would be to the customer account
Help Topics
Completed the registration form but an account has not been created?
Please check that the cookies on your internet browser are enabled. On Internet Explorer (I.E) browser go to Tools open Internet Options open Privacy and select/update/enable cookie settings. Enabled cookies are required to register an account and for shopping/adding products to your basket/remembering/cart processing of the added basket items. A cookie setting of Medium High would work
Added a product but it does not show/update in my shopping basket?
Please refresh/reload/ the page and any added/new/edited products should then show in basket. Or from the basket click the Update Basket link found at the bottom of page to refresh/reload the contents/items in basket. If reloading the page does not work: in Internet Explorer browser under Tools go to/open F12 Developer Tools open Network and click on the Clear Browser Cache and then reload/refresh the page again.
3. View Basket/Secure Checkout bar links no longer visible?
If more than 10 products are added to the basket, the secure checkout button fades down is then no longer visibile on page (due to space/basket size). Sorry for the inconvenience. To add more products to basket or to view the items in your basket/checkout button again please zoom/reduce the page size to 90% or 50% from your internet browser View menu or change text size to medium. Then click the basket/shopping cart icon top right corner of page to go back into your basket, scroll down to find/view the secure checkout green bar/is clickable and the products/items in your basket can be viewed/edited/updated again (click Update link in basket if not all the products added have loaded)
To return to normal page size go to View button on your internet browser and select 100% zoom page size or adjust preferred text size back to small, medium, larger, largest in I.E browser
4. Email Orders
Should you wish to place order by email please contact us at sales@wholesale.scarfworld.co.za with the product name/product code/s and quantity/s you wish to purchase. Product codes can be found under the Specification tab link on each product page. An invoice can be emailed and payment made by EFT
5. Order Progress/Delivery Notification Emails
After an order has been placed online, from your customer account, the order/delivery status updates of your order/s can be viewed by clicking link Order History/Order Number. Notifications on the status of your order will also be sent to your registered email. The order notifications are as follows: Pending - order has been received but pending payment. Processing - order has been received, paid and is being processed/filled. Order Complete - order has been filled/completed and has been despatched by courier for delivery and should arrive shorly at your delivery address.
Enquiries: email: support@wholesale.scarfworld.co.za